3500 square metres
dedicated to carpentry
Maifredi Francesco S.r.l.'s carpentry work always starts from customers' projects. These are then developed by the hands of the designers of the internal technical office and concluded by our skilled and qualified welders.
Design
The carpentry manufacturers electro-welded steel components based on customers' projects.
Technical drawings
Our technical office processes the drawings and creates the exploded view necessary for sheet-metal cutting and assembly.
Our workers
Our welders have got a welding-license XYZ1245  which is periodically updated.
The workshop
The carpentry-infrastructure covers an area of 2000 square metres and is endowed with 10 bridge-cranes with a maximum load-capacity of 30 tons.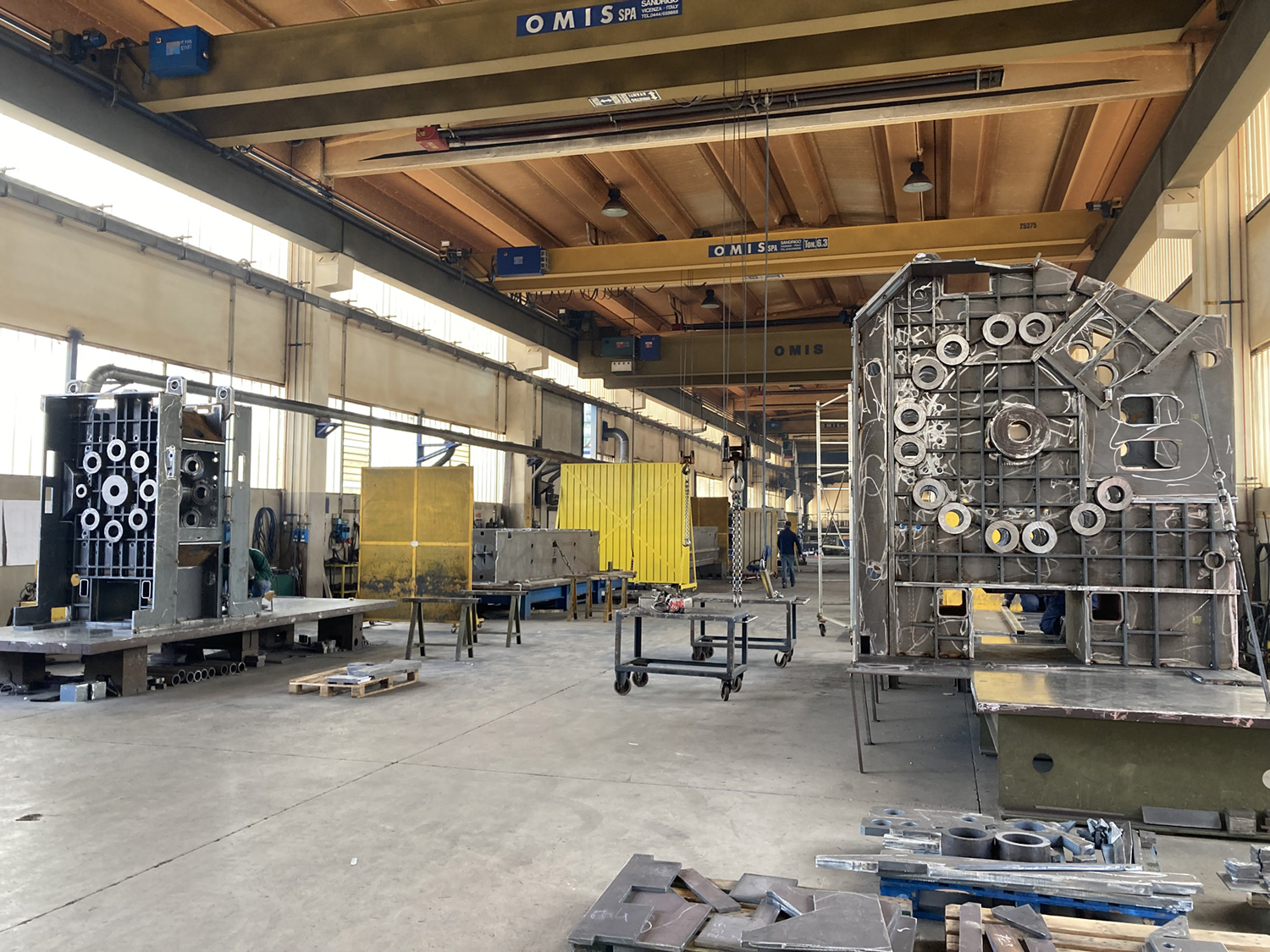 Sectors
Maifredi Francesco S.r.l. carries out mechanical processes for several Italian and European companies, following the rigorous standards required by customers, thus pushing the company to steady updating and improvements.
The company's customers operate in the most different industrial sectors:
presses for die-casting or cold forging
transfer-machines for medium- to large-sized components
machining centres for the automotive industry