Technology
and experience
at your service
Maifredi Francesco S.r.l. has been directly dealing with mechanical workings since  2010. The insourcing of this segment has made it possible to totally control the production process, thus guaranteeing customers a single interlocutor to get complete machine-bases from design to assembly.
Controls are carried out through the Taylor-Hobson -collimator for linearity tolerances, while the Wyler-Niveltronic evaluates the perpendicular tolerances and the flatness.
In addition to mechanical processing, we also provide a painting service for some types of products.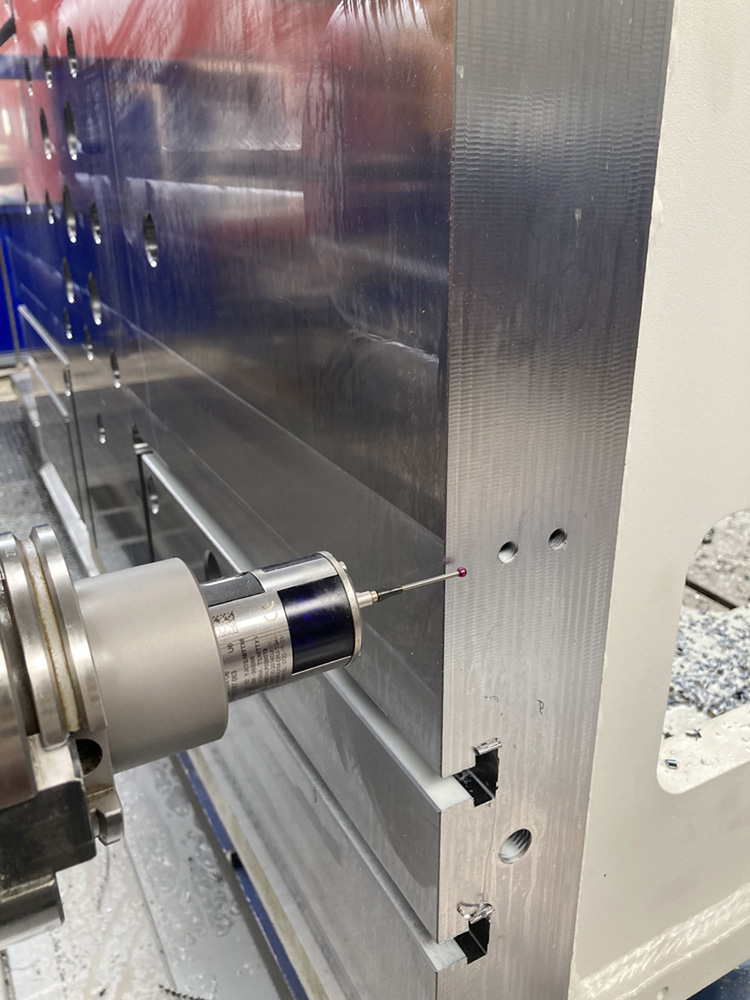 Sectors
Maifredi Francesco S.r.l. carries out mechanical processes for several Italian and European companies, following the rigorous standards required by customers, thus pushing the company to steady updating and improvements.
The company's customers operate in the most different industrial sectors:
presses for die-casting or cold forging
transfer-machines for medium- to large-sized components
machining centres for the automotive industry
Renewable energies (helical blades)
Structure for oversize-load-transports
FPT – RONIN
Horizontal crosswise adjustment: X 12000 mm
Vertical spindle adjustment: Y 3000 mm
RAM stroke: Z 1500 mm
Head: head 0,001°
---
TOS – WHR 13 Q
Crosswise table adjustment: X 5000 mm
Vertical spindle adjustment: Y 3000 mm
Longitudinal colum adjustment: Z 2200 mm
Spindle stroke: W 700 mm
RAM stroke: V 650 mm
Max workpiece weight: Table 360° / 25 ton
Table size: Table 1800 X 2500
Horizontal crosswise adjustment: X 12000 mm
Vertical spindle adjustment: Y 3000 mm
RAM stroke: Z 1500 mm
Head: head 0,001°
Crosswise table adjustment: X 5000 mm
Vertical spindle adjustment: Y 3000 mm
Longitudinal colum adjustment: Z 2200 mm
Spindle stroke: W 700 mm
RAM stroke: V 650 mm
Max workpiece weight: Table 360° / 25 ton
Table size: Table 1800 X 2500
WORKINGS